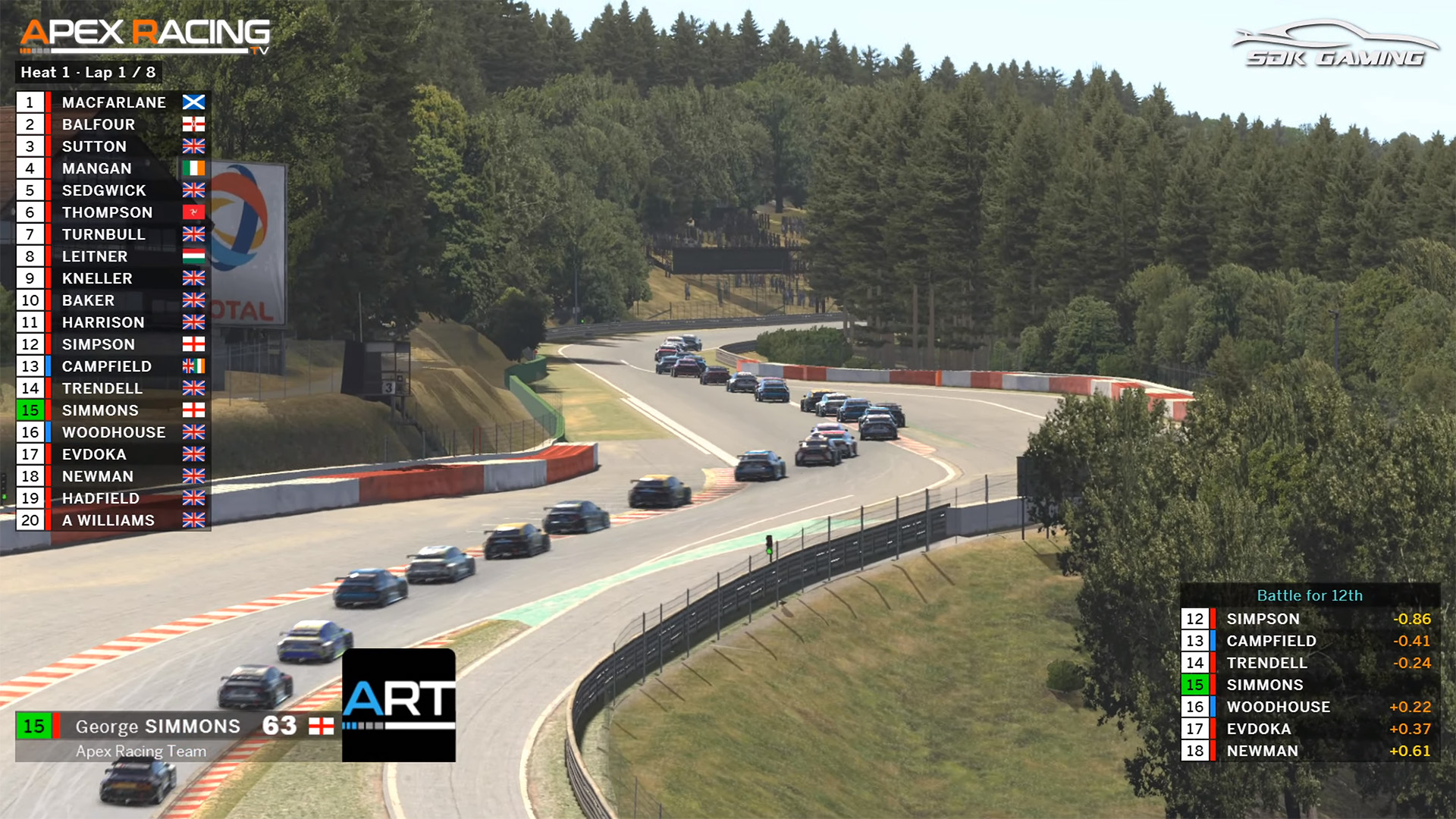 Sim Racing Broadcast – Silver Package
£60.00 – £225.00 Ex-Vat
The ARTV Silver package includes:
Everything included within the Bronze package:

Choose broadcast length between 1 and 4 hours
Promote your sponsors within the broadcast:

Video Adverts
Sponsor Logos
Sponsor Reads

Base Overlay design
Driver data pulled from Driver Information App
Custom car liveries displayed from league provided pack
Live Timing, Track Map and Events list links for viewers
Promotion of your event on Apex Racing TV Facebook, Instagram and Twitter
Every broadcast will be at 1440p and 60fps.

Plus with this Silver package:

Customised Overlay to match your (or your sponsors) branding.
Driver Classes and Championship Standings displayed directly on Overlay.
Advanced Overlay features.
Management of car liveries, uploaded into custom software for use by drivers.
Restream to other social media channels/platforms.
Your broadcast will feature class leading broadcast overlay from SDK Gaming
Choose from one of the base overlay designs here: Overlay Themes
Custom driver data can be displayed on our overlay:

Team Names
Override iRacing names
Override Nationalites
Display Driver Photos

Plus with this Silver package:

Overlay colours, positions and animations customised to your requirements 
A Google Sheet template to so we can also display your:

Driver Classes
Championship Standings

Advanced race overlay features including:

Driver Cams
Race Control Messages
Replay Transition Graphics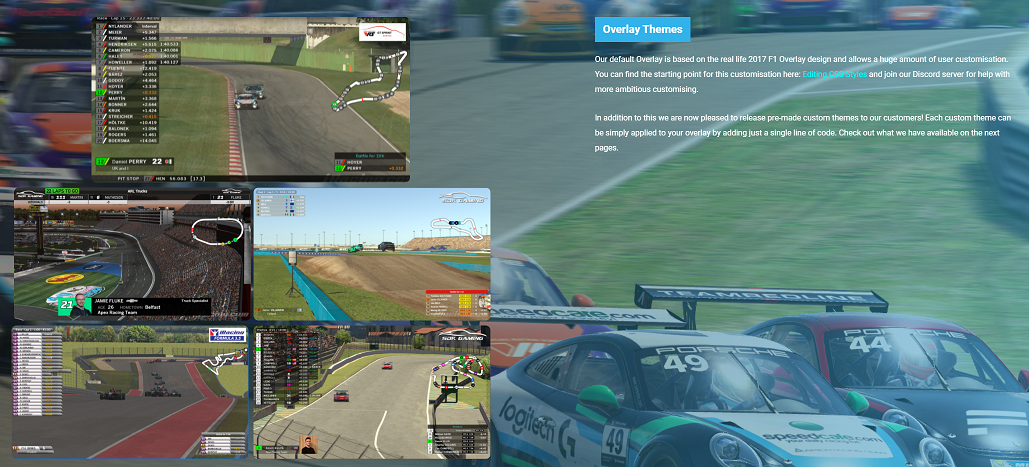 Please use the contact form here before placing your booking to confirm our availability and your package selection: http://apexracingtv.com/#contact
Use our online booking system to reserve your live iRacing broadcast! Note: All bookings are in GMT (not necessarily UK time). Please check for any changes in your local Summer Time etc during your series to ensure bookings remain accurate.
Once the order has been completed, Apex Racing TV will provide you access to our Discord server and to your own series Discord channel for communication with league admins. We will then work with you to ensure we have all the information needed to make sure your series runs smoothly. We would also use this channel for all series communication throughout the season, such as championship standings, changes to schedule, feedback on the broadcasts etc.
Please note that Restreaming our live content is not permitted unless with prior explicit permission from Apex Racing TV. You may reuse use our content for other promotional uses for your league but the Apex Racing TV logo must be included in the footage.
Cart Qty should match the number of rounds you require broadcasting.
Additional information
| | |
| --- | --- |
| Broadcast Length | 1 Hour, 1.5 Hours, 2 Hours, 2.5 Hours, 3 Hours, 4 Hours |
Q & A
There are no questions yet